1. Molding Machine
The suitable produciton process for cast iron manifolds is molding machine and shell molding . Molding machine is good for making the outside moulds, and shell molding process is good for making the inside sand cores. The perfect assembly could produce qualified ductile iron and gray iron manifolds.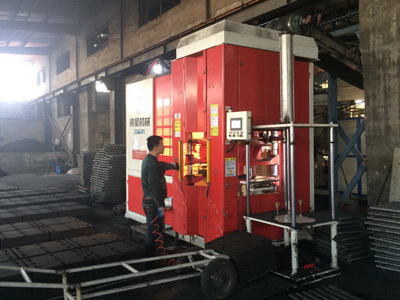 2. Shell Molding
Shell molding casting process will use pre-coated resin sand as the main molding materials, which could produce for very complex castings, so it is suitable for producing complex cast iron manifolds, expecially for manifacturing cast iron manifolds with thin wall thickness.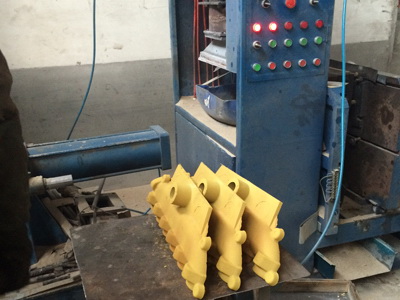 3. Painting and Packing
Cast iron exhaust manifolds need to be painted by anti-heat painting, we are using our own paint, to make them anti-heat, also good looking.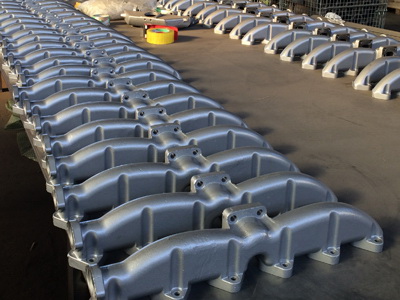 4. 100% Quality Inspection
We perform 100% quality inspection by all necessary inspection tools, to garantee they could be assembled successfully, moreover, we do the 100% visual inspection before shipment. Our clients could deliver them directly to the end user without further inspection.