1. Automatic Molding
The automatic molding line can perform the molding process automatically, only need one worker to operate the machine. This production method is suitable for producing seeding points, seeding knives, plow bracket etc.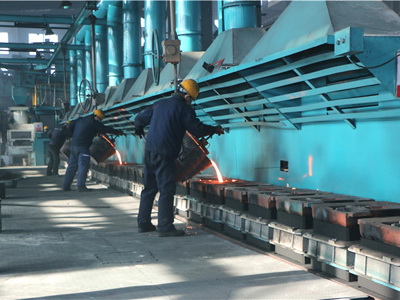 2. Shell Molding
Shell molding casting process will use pre-coated resin sand as the main molding materials, which could produce for very complex castings, so it is suitable for producing seeding boots and other complex tillage and seeding cast iron parts.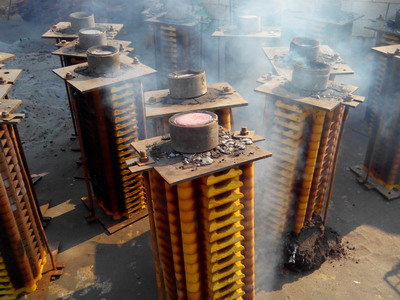 3. Lost Wax Investment Casting
Lost wax casting process is suitable for producing cast steel seeding points, and also for alloy steel seeding parts. It can produce complex steel castings with good surface quality. There are three types of lost wax casting processes, including water glass, compound shell, and silica sol.