ASTM A48 Class 20 - Gray Cast Iron
ASTM A48 Class 20 is a gray cast iron material grade of USA. This grade is equivalent with grey iron HT150, FC150, GG15, FGL150, T150, O150 in China and other countries.

Mechanical Properties:

The tensile strength of class 20 is Min. 150 Mpa, there is no requirements to impact strength, the hardness range should be 150 to 200 HB.

This grade of material has worse tensile strength, ductility and toughness than cast steel and ductile iron, so it is the worst cast iron considering the mechanical properties.

However, this material has good casting property, shock absorption, wear-resisting property and machining performance.

Chemical Composition:

C: 3.2-3.5%, Si: 1.8-2.4%, Mn: 0.5-0.9%, P ≤ 0.2, S ≤ 0.2. This composition is just from working experience of iron foundries. It can not be taken as the inspection standard to the casting quality.

Metallographic Structure:

The graphite is showing laminated (sheet) structure, the length is 120-150 µm, there is no direction distribution. However, the metallographic structure can not be taken as the inspection or quality standard.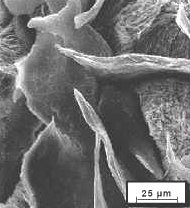 Heat Treatment:

The heat treatment can not change the graphite structure of grey cast iron, but it can eliminate the internal stress of castings, so to prevent the deformation and cracks. Moreover, the heat treatment can improve the surface hardness and anti-wear property.

As for the large grey iron castings, if the heat treatment is difficult to perform, then the iron foundries could put them in air for long time, normally several months to one year. In the natural environment, the internal stress can be relieved. This method is called as "natural ageing".

Application:

This grade iron can be used to produce some unimportant casting parts with low or middle duty or load, such as various stove parts, gas burners, boiler parts, protective cover, hand wheel, brackets, base plate, crane balls, counter weight, handle, machine base, cases, bearing support, workbench, belt pulley, pump body, valve body, pipe fittings, flywheel etc.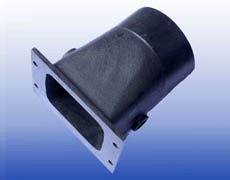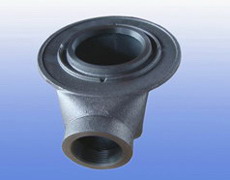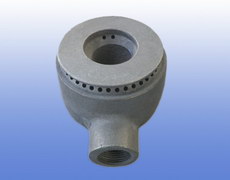 Main Casting Products
Stove Burner
Cast Iron Plate
Manhole Cover Casting
Brake Drum
Warping Head Casting
Ductile Iron Belt Pulley
Cast Iron Flywheel
Boiler Ash Door
Cast Iron Stove Grate
Tractor Gearbox
Pump Body
Cast Iron Brackets
Cast Iron Weight
Gear Casting
Large Cast Steel Bracket
Cast Iron Drainage Pipe
Flange Castings
Cast Iron Pipe Fittings
Burner Grates for Gas Stove
Grey Iron Counter Weight
Cast Iron Axle Support
Cast Iron Blocks
Gas Burner
Cast Iron Truck Castings
Cast Iron Tractor Parts
Cast Iron Stove Parts
Pump Shell and Valve Body
Cast Iron Umbrella Base
Cast Iron Pan, Cookware
Boiler Soot Collector
Butterfly Valve Body