Clear zinc plating refers to a colorless chromate conversion coating that is applied over zinc as part of the post plating process.
Clear chromate or passivate protects the zinc layer and offers additional protection against corrosion. This finish gives the part surface a silver appearance with a slight blue color.
Clear Zinc is a widely used finish across industries because it an economical solution for effective corrosion protection. Clear Zinc is often referred to as commercial clear or commercial zinc when an exact plating thickness is not specified. Commercial zinc plating provides coverage on all significant part surfaces with an approximate average coating thickness of about 0.0002" to 0.0003". The clear zinc can meet the salt spray test min. 12 hours.
High Corrosion Clear Zinc Plating
In addition to Clear Zinc, there is also High Corrosion Clear which offers the same benefits of standard clear but can meet a salt spray test requirement of up to 120 hours with no white corrosion.
This finish has a silver appearance with slight blue, green and pink iridescence. High corrosion clear is ideal for parts exposed to moderately severe environments such as hydraulic manifolds and tubing, large fasteners, material handling equipment and building products.
Clear Zinc is an effective finish that works well across a variety of industries, however it may not be suitable for every application.
Although Clear Zinc has many cosmetic benefits such as providing a bright appearance, it may not be suitable for highly cosmetic uses where nickel or chrome finish might typically be applied.
Zinc Plating is primarily intended as functional corrosion resistant coating. The luster and uniformity of the finish will depend largely on the surface condition of the part being plated. A part that is smooth and polished will tend to have a shiny appearance. A part that is rough and dull will have a similar dull appearance after plating.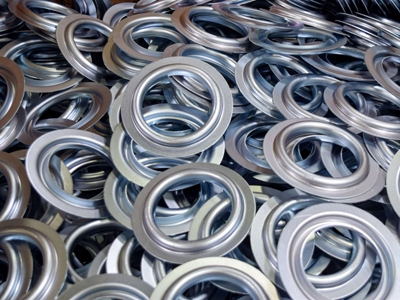 Clear Zinc Plating