The rotor wheels we producing are made of ductile iron. Normally, the rotor wheels are used in electric motors.
In order to prevent the ductile iron from corrosion, we do the zinc plating on the surface after machining.
In the process of inspecting the quality, our Dandong Foundry often pay attention to the following aspects:
1. No defects are allowed in the tapered hole. The serious shrinkage must be unacceptable.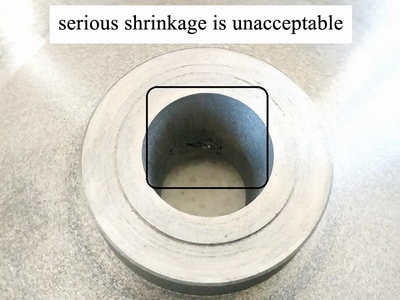 2. It is not allowed to expose the rough surface of castings when the bottom of the rotor wheel has been machined.
3. In order to avoid bumping, the machined rotor wheel shall be carried with care during handling and galvanizing.