ISO 185 JL 100 grade is a very low gray iron material grade, but it is suitable for producing some castings without tensile strength requirement. Normally, we will use the higher grade JL150 to replace it.
Herein, we discuss about JL 100 chemical composition, JL 100 properties, JL 100 yield strength, JL 100 tensile strength, JL 100 equivalent grades, etc.
Application of ISO 185 JL 100 Gray Cast Iron:
Most of casting products made by ISO 185 JL 100 are stove plates, stove grates, stove burner heads, cook pans and counter weights. However, if clients have requirement to the higher tensile strength, we will produce by higher grades.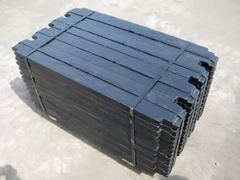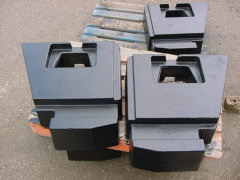 Physical Properties of ISO 185 JL 100
Density ρ 6.8 g/cm³ at 20 °C
Coefficient of thermal expansion α 1.05E-5 1/K at 100 °C
Specific heat capacity Cp 460 J/(kg.K) at 200 °C
Thermal conductivity λ 60 W/(m.K) at 20 °C
Mechanical Properties of ISO 185 JL 100
Elastic modulus E 70 - 100 GPa at 20 °C
Shear modulus G 41 GPa at 20 °C Typical for Cast Iron
Tensile strength Rm 100 MPa at 20 °C
Tensile strength of ISO 185/JL/100 gray cast iron
Relevant wall Thickness t: 5~40 mm
Tensile strength Rm: 100~200 MPa
Approximate cross-reference of ISO 185/JL/100 grade designations to other standard grades of grey cast irons - from ISO 185:2020
| | | | | | | |
| --- | --- | --- | --- | --- | --- | --- |
| ISO 185:2020 | | | | | | |
| ISO 185/JL/100 | - | EN-GJL-100 | 100 | - | - | HT100 |