Permanent Mould, Metal Mold Casting Process and Aluminum Castings
Permanent mould, also called as metal mold casting process, is a good casting production method for aluminum castings.

It has many good advantages such as low production cost, low requirements to equipments, high dimensional tolerance and good surface quality.

However, it has some disadvantages, such as low production rate, not suitable for producing iron and steel castings.
Let us introduce the casting process for permanent mould castings.
1. Firstly, we need to make the metal patterns (iron patterns), you could also call it as iron mold.
Then, we seat the pre-coated resin sand cores (yellow one on the following photos) into the metal patterns.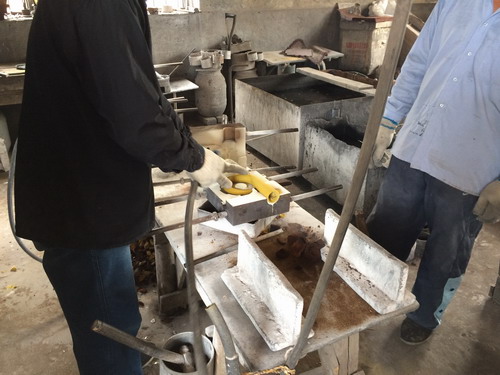 2. Secondly, we combine the top and bottom molds together. Then, they will be ready for injecting liquid aluminum.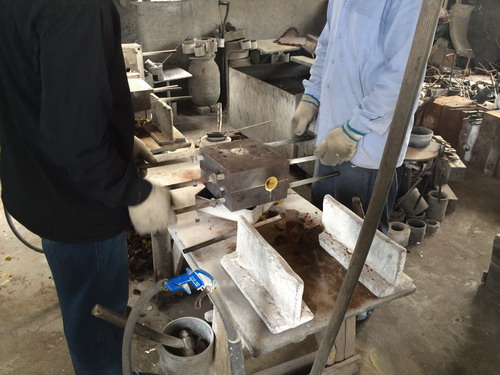 3. Thirdly, we melt the aluminum into hot liquid aluminum water, then pour them into the combined metal patterns.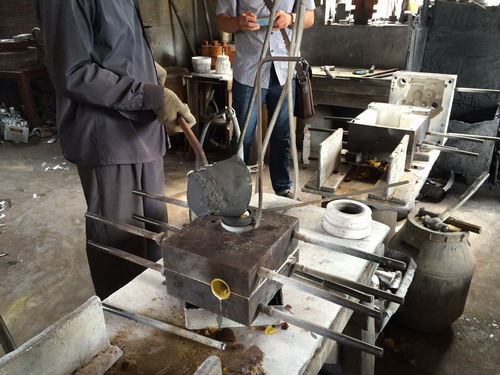 4. Fourthly, wait for minutes until the liquid aluminum become cool and solid in the metal patterns.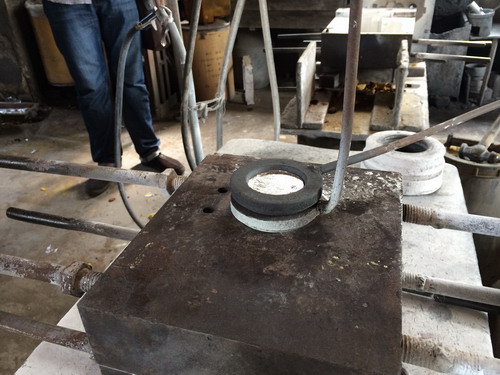 5. Fifthly, depart the metal moulds, then you will see the aluminum castings.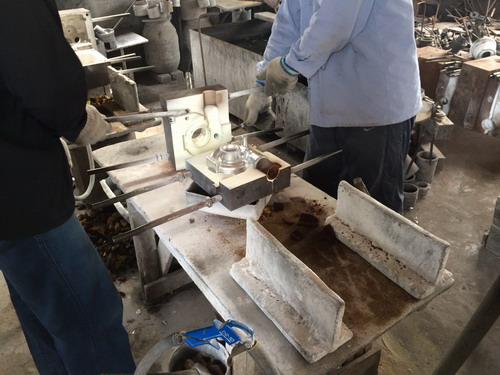 6. Sixthly, after shot blasting, the inside sand cores will be removed and cleaned.
The casting surfaces will become mat surfaces too. The following photo is showing the castings before and after shot blasting.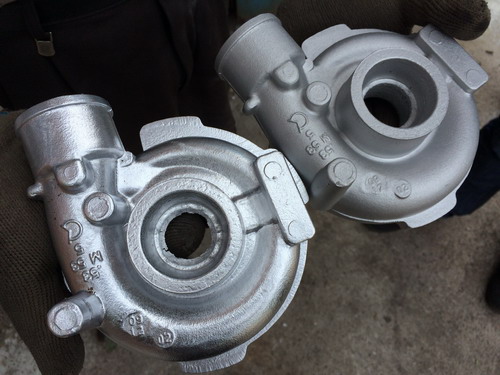 This casting process has lower casting production costs than sand castings and die castings. So, it will be suitable for producing aluminum castings of small quantity. In our Dandong city, there are some small aluminum casting foundries who are using this casting process.