Cast iron flywheel in China
Flywheel is also known as cassette sprockets, flying wheel, Freewheel. Flywheel is usually made by gray cast iron (grey iron) HT250 (ASTM NO.35, GG25, ISO250) and ductile iron QT500-7 (ASTM NO.70-50-05, GGG50, ISO500-7), QT450-10 (ASTM NO.65-45-12, GGG40, ISO450-10).
Our foundry has made many types of flywheels for the automotive manufacturers in China. Flywheels are the main products in our foundry. They should be made on the automatic molding line because of their huge demand and strict requirements. Flywheel must use very premium grade cast iron materials for reaching good durability and precision finish.
In a car's clutch, a flywheel connects to the engine, and a clutch plate connects to the transmission. The flywheel requires less energy to be moved, allowing more of the net total force produced by the engine to go to the wheels, making the car quicker. Car flywheel should refer to the clutch and flywheel between the engine for the motor start the engine, if excessive wear flywheel ring gear will cause small engine start motor starter gear and flywheel gear contact gap is too large, causing the engine start difficulties, abnormal sound gear, or damage to start the motor, to be replaced in time.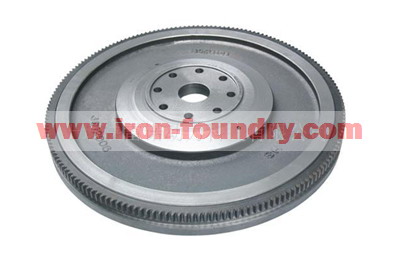 Machined Flywheel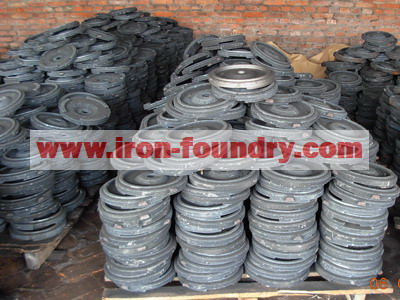 Flywheel Rough Castings